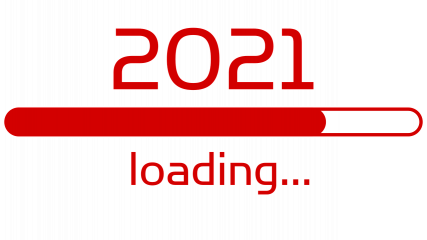 New Year's Eve. With this anno horribilis almost in the rearview mirror, and the lion's share of work on the relaunch of The Accidental Coder completed, my thoughts turn to 2021, and hope springs eternal.
Naturally, I hope for the things one does each new year: a year of love, joy, good health and happiness. Sometimes, though, like now, I have additional hopes that are more specific.
It occurs to me that I and most of you have been very fortunate this year, in that we made it through at all, and most likely with good health and gainful employment. This is the case with most new years, but much more poignant stepping out from 2020.
Drupal is an open source project. Countless individuals contribute sweat equity to its health and prosperity, so that information can be made available to users around the world in a better way. In many, if not most, cases, though, the sites we create require significant budgets...enterprise-level sites require thousands of hours of effort to get off the ground, and that comes at a price, especially in a market where the platform can be exceedingly difficult for the inexperienced to grasp.
So many businesses have been devastated by the economic hit from COVID-19, and those that are struggling to move forward could receive a second blow from its more contagious variant. Wouldn't it be great to volunteer time, individually or in small groups, to create a site where one is needed?
I think of this idea as HopeBurst, a Drupal starburst with rays of hope extending to those with the kind of need we have the tools to address. 
My additional hope for 2021 is to create at least one such site. Let me know what you think.