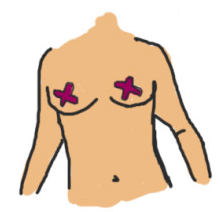 The mind boggles. Well, at least mine does. The recent decision from the Drupal Association is that if you're not either a member or a volunteer at the Vienna Drupalcon, no t-shirt for you! (The full rules are here)
Really?! I get a free t-shirt in every race I run with only a $25 entry fee. How do they do that? Simple...bulk t-shirt purchases bring the price down to under $3 per shirt. Even if I give the benefit of the doubt that there is a cotton shortage in Austria and with that and the more expensive Drupal ink, the shirts will cost $10 each, how about raising the registration fee by $10??
Give Drupal Association members (full disclosure...I'm one) some other perk... this is a Drupal event ... using the marketing keepsake from it to create an elite class seems counterintuitive for open source.